The U.S. Department of State—Bureau of Consular Affairs has published a Visa Bulletin for April 2021, allowing waiting Chinese and Vietnamese EB-5 investment participants to gain another glimpse into the state of the EB-5 backlogs. The Visa Bulletin provides good news for those from Vietnam with EB5 investments, but the situation is hairier for Chinese nationals.
Final action date movement has been slow in FY2021, despite the massive uptick in available visas that were recycled over from family-based immigration programs at the end of FY2020. Though the EB-5 Immigrant Investor Program has the capacity to grant nearly double the usual number of visas in FY2021, United States Citizenship and Immigrant Services (USCIS) has been reluctant to move the final action dates forward and actually issue these available visas, leading to fears that thousands of EB-5 visas will go to waste. However, if the U.S. Citizenship Act of 2021, a bill proposed by the Biden administration, is passed, it will allow immigration programs to retain allocated visas that they did not issue during a fiscal year, enabling the EB-5 program to save these valuable visas.
Chinese nationals involved in an EB-5 investment would particularly benefit from the retention of these visas. Chinese EB-5 investors have been subject to lengthy wait times since the emergence of the Chinese backlog in 2014, and the wait times have only gotten longer over the years. Now, hampered by the destruction caused by the COVID-19 pandemic, the Chinese final action date has remained motionless since September 2020, and unfortunately, it's likely to stay that way for the rest of FY2021, according to Charles Oppenheim, who oversees the Visa Control and Reporting Division at the U.S. Department of State. Of the estimated 6,000 Chinese EB5 investment participants and their family members with I-526 petition approval and a current priority date awaiting visas as of November 2020, only 3,000 are estimated to receive a coveted EB-5 visa in FY2021.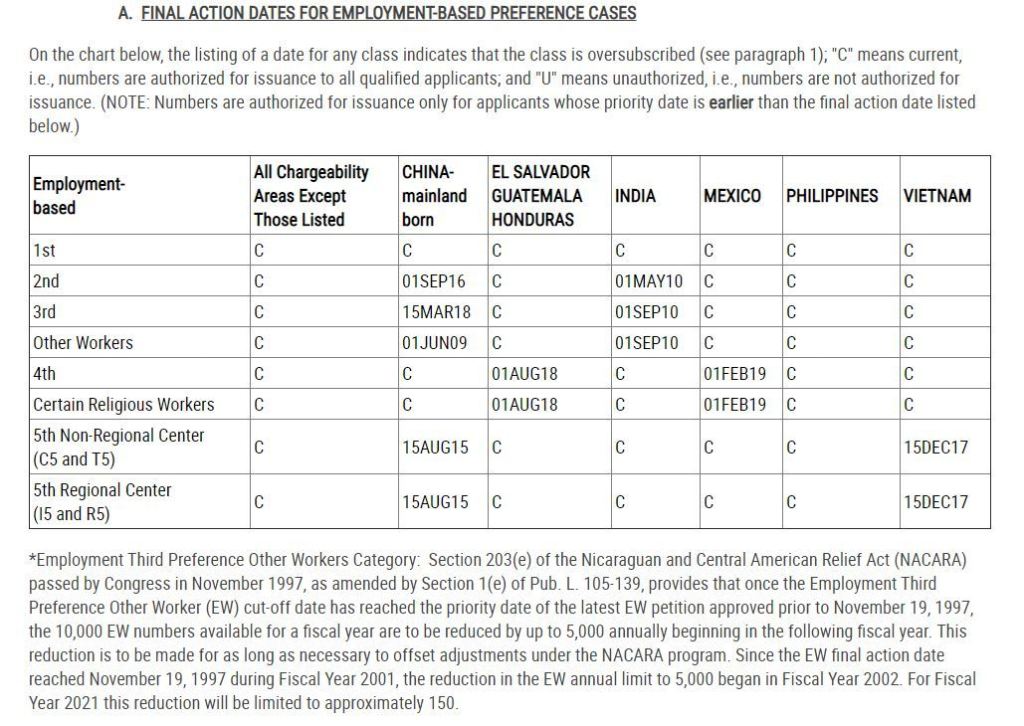 China's final action date is listed as August 15, 2015, in the April 2021 Visa Bulletin—but the problem is that it was in the same position in the September 2020 Visa Bulletin. Eight months later, the Chinese final action date has failed to move by even a single week, plunging Chinese EB-5 investment participants into a wait of unknown duration. The U.S. Citizenship Act of 2021 is the one glimmer of hope on the horizon, as it would not only reuse unissued visas in the next fiscal year but also remove restrictive country-based visa caps and exempt EB-5 investor family members from the pool of available EB-5 visas. If the comprehensive USCIS overhaul comes to pass, the situation for EB5 investment participants—especially those from China—will improve significantly.
As for Vietnamese EB-5 investment participants, the situation is much better, though still far from the much-desired "current" status India has enjoyed since July 2020. Vietnamese EB-5 investors with priority dates earlier than December 15, 2017, can expect to finally move forward with their U.S. permanent residency application, with the final action date advancing nearly two months from the previous October 22, 2017. Does this move signal faster final action date advancement going forward? Only time will tell.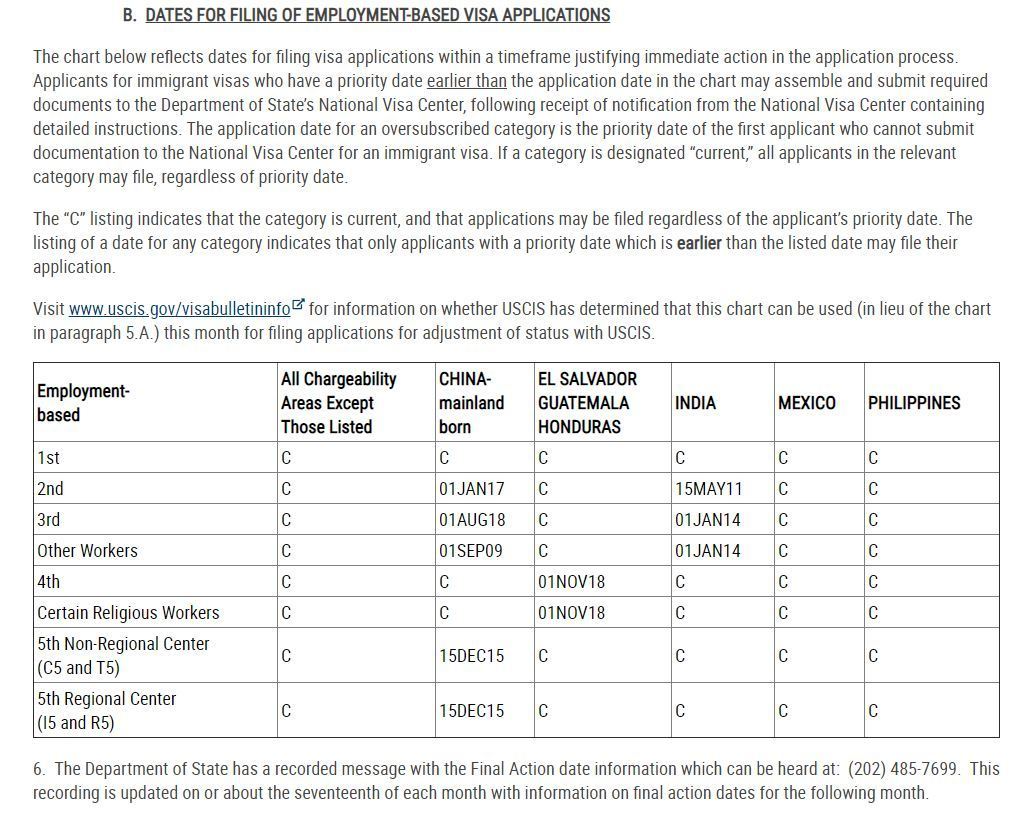 While Chinese EB-5 investors whose priority date is later than August 15, 2015, are not eligible to receive EB-5 visas—and likely won't be for quite a while—those whose priority date is later than December 15, 2015, are not even permitted to file for their visa. Thousands of Chinese nationals with active EB-5 investments have been waiting nearly five and a half years just to submit their EB-5 visa application, and with the grim prediction from Oppenheim, that may well turn into an entire six years. The Chinese date for filing has not budged since March 2020, largely seen as the beginning of the COVID-19 crisis, and it likely won't move before the Chinese final action date does, so Chinese EB-5 investors can expect their long wait to continue a while yet.