Another month, another Visa Bulletin—the U.S. Department of State — Bureau of Consular Affairs has released the monthly Visa Bulletin for June 2020. While the jumps forward weren't as large as in previous months, no EB-5 investors are subject to visa retrogression in this monthly bulletin.
The COVID-19 pandemic and the related damage to the U.S. economy may have played a role. With United States Citizenship and Immigration Services (USCIS) offices closed to the public across the country and embassies and consulates around the world suspending routine visa services, many EB-5 investors are unable to advance in their EB-5 journey toward a U.S. green card.
Final Action Dates: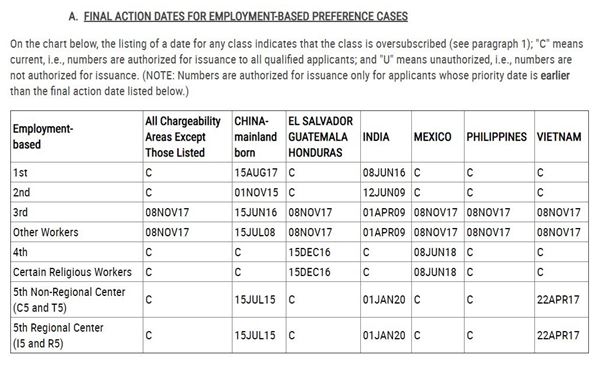 Indian EB-5 investors, who have seen rapid advancements in the past few months, saw their country's leap forward slow down. India moved forward three months to January 1, 2020, a stark difference from the nine-month leap in the May 2020 bulletin. According to the leaders of the Immigrant Investor Program Office (IPO), India's backlog is expected to clear up entirely by summer 2020.
Vietnam continues to advance slowly. In the June 2020 bulletin, the country advanced by three weeks to April 22, 2017, down from two months in May.
Progress is slowest for Chinese EB-5 investors. While in May, China inched forward by one and a half months, its advancement has been slowed to a mere two weeks. The Chinese final action date currently sits at July 15, 2015.
Dates for Filing: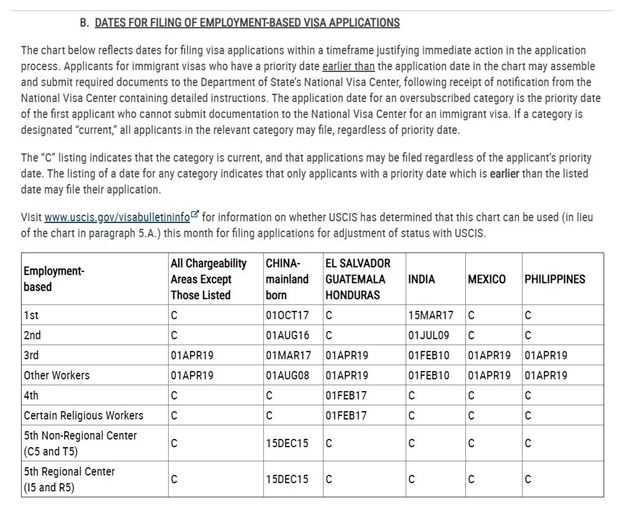 China is the only country subject to wait times in terms of filing EB-5 visa applications. While all other countries are current, Chinese investors are forced to wait for years, and there is no end in sight. In June 2020, China's date for filing remained at December 15, 2015, as it has for the previous few months.