The EB-5 Immigrant Investor Program is a fantastic way to start a fresh new life in the United States—in exchange for a mostly passive EB-5 investment, a foreign national and their immediate family members can obtain permanent residency rights in the United States. Unfortunately, it can take a while—about two years on average, and longer for EB5 investment participants from backlogged countries. Every month, United States Citizenship and Immigration Services (USCIS) releases a Visa Bulletin displaying the latest final action dates and dates for filing for EB-5 investors—and the May 2021 Visa Bulletin is now out.
May 2021 Final Action Dates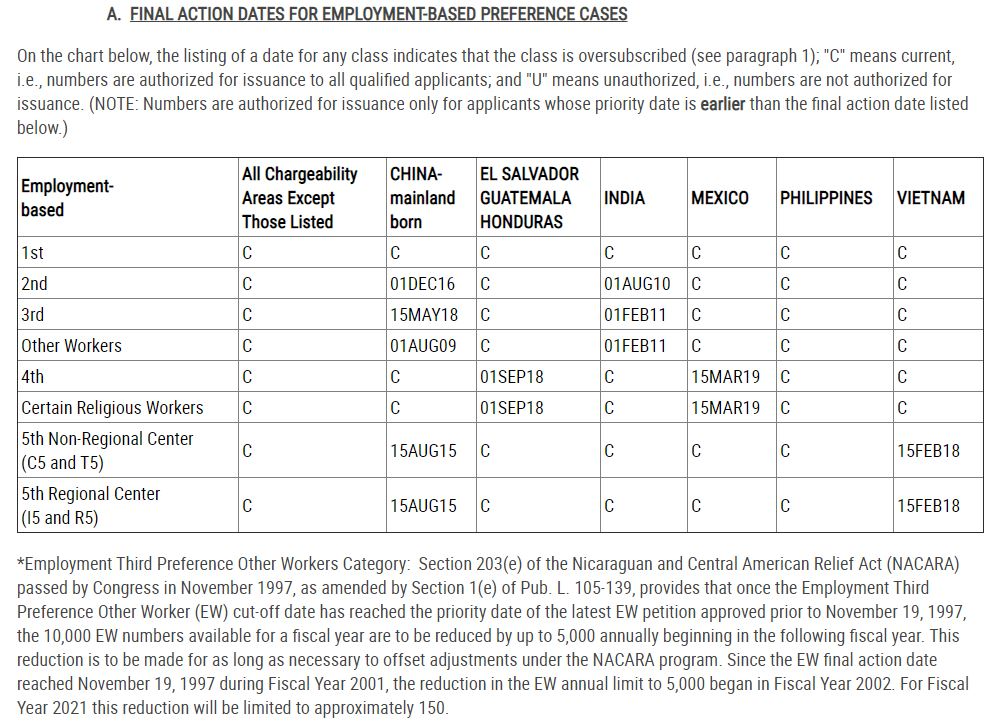 For the past several months, Chinese EB-5 investment participants have had to brace for bad news each time a new Visa Bulletin comes out. May 2021 is no different—it brings the same final action date since September 2020. Stuck at a final action date of August 15, 2015, Chinese EB-5 investors shouldn't get their hopes up for movement later in FY2021. According to Charles Oppenheim, who heads the Visa Control and Reporting Division at the U.S. Department of State, the estimated visa output for Chinese EB-5 investors in FY2021 is lower than the number of Chinese nationals who are already current in the Visa Bulletin, so those who have made an EB5 investment from China shouldn't expect much in the coming months.
That's not to say the situation couldn't change. The EB-5 Reform and Integrity Act, behind which the EB-5 community is rallying ahead of the EB-5 Regional Center Program sunset date of June 30, 2021, contains language to enforce defined "reasonable" processing times for EB-5 petitions. If passed, I-526 petitions could be adjudicated in no more than six months. Similarly, the U.S. Citizenship Act of 2021, proposed by the Biden administration, aims to overhaul the entire U.S. immigration system, introducing a number of changes that could see the backlogs for EB-5 investment participants dissipate completely.
For Vietnamese investors, the situation is rosier, though still not ideal. Unlike their northern neighbors, those who have made an EB-5 investment from Vietnam are seeing their final action date gain steam as it leaps ahead, making a two-month jump from the April 2021 Visa Bulletin and landing at February 15, 2018. Previously, it had jumped by seven weeks to December 15, 2017. The trend is positive news for a country of EB-5 investors desperate to join India at "current" status.
May 2021 Dates for Filing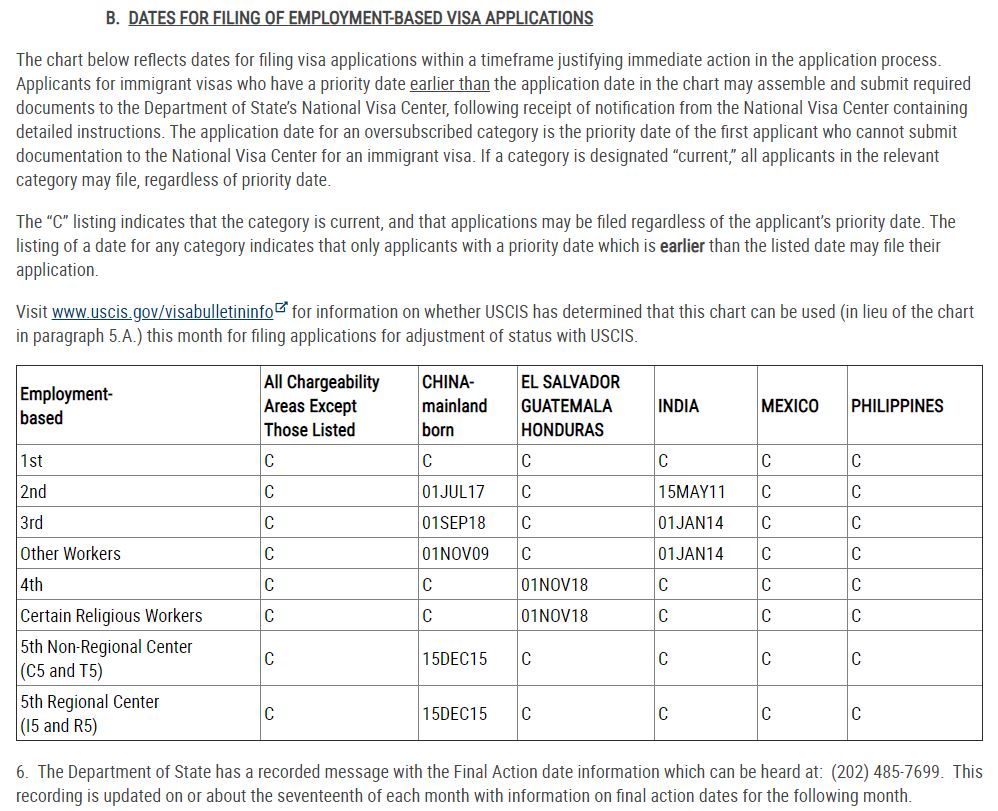 Historically, China is the only country that has been faced with an EB-5 date for filing, and that hasn't changed in the May 2021 Visa Bulletin. For more than a year, Chinese EB-5 investors with I-526 approval and a priority date later than December 15, 2015, have had to wait simply to file their application for an EB-5 visa, leaving their children at risk of aging out of EB-5 eligibility. Unfortunately, it's not likely the date for filing will change in FY2021—it won't move until the final action date does, and that's likely to stay put for the time being.