Each month the U.S. Department of State (DoS) publishes the monthly Visa Bulletin on their website, and the March 2021 Visa Bulletin is now available. Unfortunately, the new Visa Bulletin does not offer much good news to those stuck in the Chinese EB-5 backlogs, as it shows no movement for China's dates. It also shows little movement for Vietnam's dates.
Many investors were hoping that FY2021 would be a much more productive and efficient year than FY2020. However, it appears that United States Citizenship and Immigration Services (USCIS) has still not began to take advantage of the extra EB-5 visas that are available in FY2021. Chinese foreign investors involved with an EB-5 investment were hoping that the agency would use FY2021 to significantly reduce the large Chinese backlog, but the most recent data suggests that no progress is being made. If USCIS does not act quickly, the extra EB-5 visas available could be left unused and could roll over to another immigrant program in FY2022, leaving the EB-5 backlog untouched.
Another major concern for EB-5 professionals and investors is the fast-approaching expiration date for the EB-5 Regional Center Program. The regional center program is set to expire on June 30, 2021, and for the first time since its creation, the program is in real danger of not being reauthorized. Many EB-5 stakeholders and industry professionals are pushing for much needed EB-5 reform to boost the integrity of the program, but little action is being taken outside of these efforts. Unfortunately, FY2021 does not appear to be the efficient and productive year that the EB-5 industry was hoping for.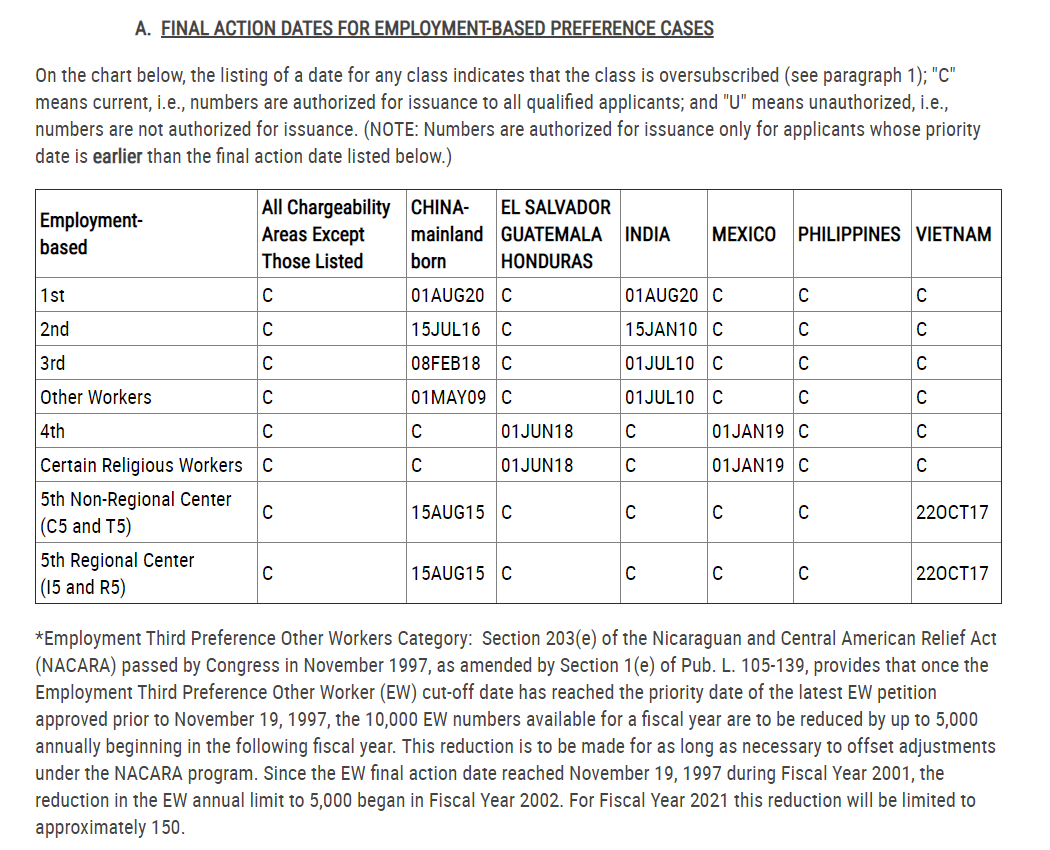 The good news is that all countries besides China and Vietnam continue to have "current" final action dates. This includes India, whose final action date finally became current in July 2020. The news for Chinese EB-5 investors is not as positive, as their final action date remains fixed at August 15, 2015. The Chinese final action date has not moved forward since the August 2020 Visa Bulletin. This news is extremely disheartening for Chinese foreign nationals with EB5 investments.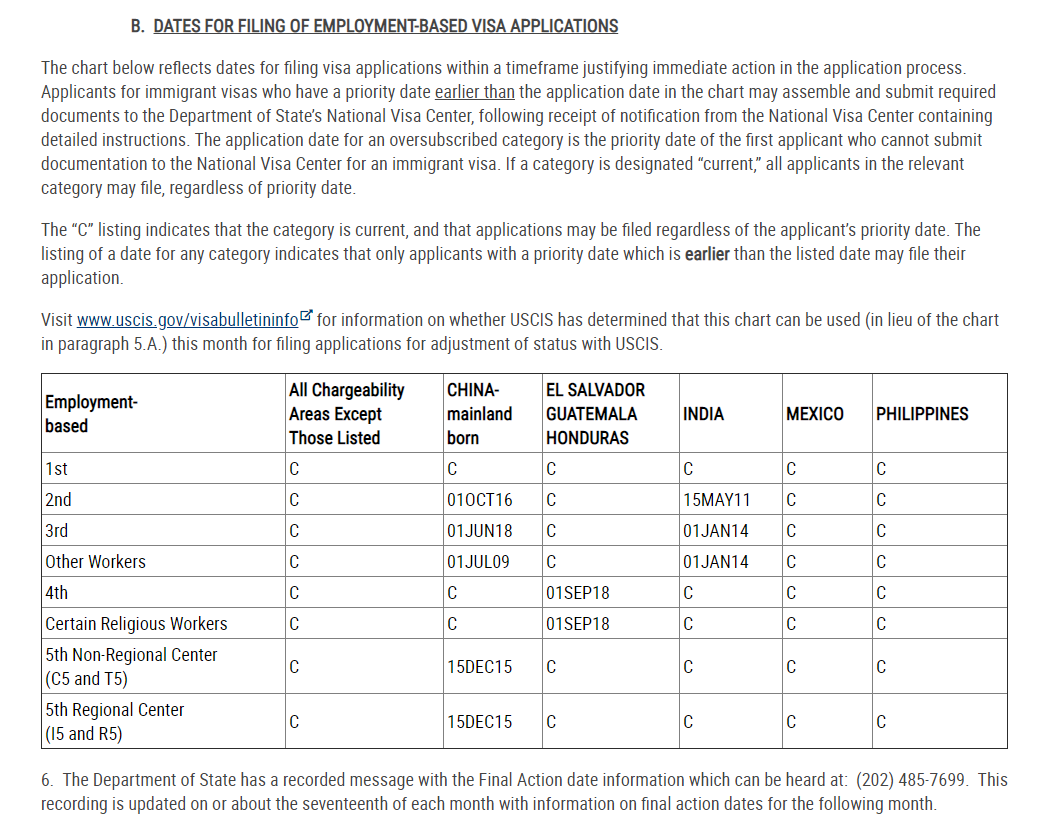 To add to the bad news, the Chinese date for filing remains unchanged as well. The date has remained December 15, 2015, for a full year, resulting in extremely long wait times for Chinese EB-5 investors. Vietnamese investors have received slightly better news from the March 2021 Visa Bulletin, as their date for filing moved forward two weeks from the previous month's bulletin.
It's frustrating and disheartening to see the EB-5 backlogs remain unchanged. It seems that USCIS has still not prioritized reducing the EB-5 backlogs, despite FY2021 providing the perfect opportunity with the extra EB-5 visas. While it is still possible for FY2021 to be a positive year for the EB-5 program, the most recent data does not indicate any positive momentum yet.