The U.S. Department of State – Bureau of Consular Affairs has released the Visa Bulletin for March 2020, and it's a welcome change for all investors. In the February Visa Bulletin, Indian EB-5 investors saw a major four-month jump from May 1, 2018, to September 1, 2018. Mainland Chinese and Vietnamese EB-5 investors, on the other hand, only saw one-week jumps each.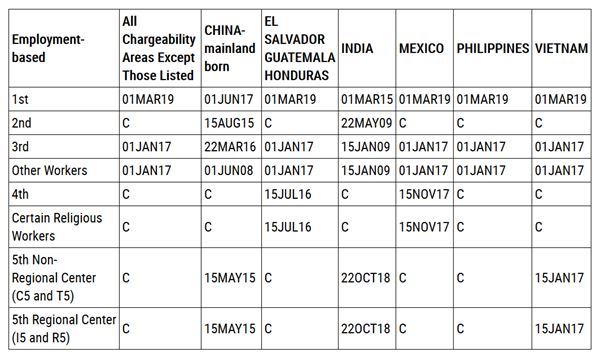 The March Visa Bulletin is different. Mainland Chinese investors were the luckiest this time, with a four-and-a-half jump from December 1, 2014, to May 15, 2015. Indian EB-5 investors saw their final action date advance by nearly two months from September 1, 2018, to October 22, 2018, while Vietnamese EB-5 investors had the smallest change at one month: December 15, 2016, to January 15, 2017.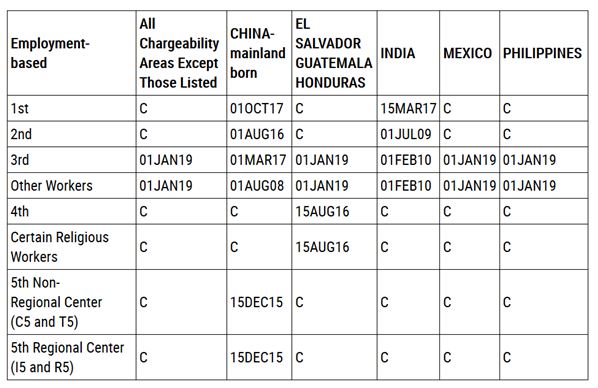 As in February, the only EB-5 investors who face a backlog in terms of filing dates are those from Mainland China. All other investors have a filing date that is current. The filing date for Chinese EB- investors is gradually moving forward, with a seven-month jump from May 15, 2015, in February to December 15, 2015. This is a huge difference from February's Visa Bulletin, where the filing dates for Mainland Chinese investors did not change from January.