February has already passed, but the Visa Bulletin for February 2020 brought good news for Indian EB-5 investors.
EB-5 investors from all countries except Mainland China, India, and Vietnam have "current" final action dates, which means that those investors may apply for and receive a U.S. green card as soon as they receive I-526 approval.
In the February Visa Bulletin, all rows are properly up to date, contrary to the January bulletin. Despite the Regional Center Program having been extended until September 30, 2020, the January bulletin featured "U," or "unauthorized," in the Regional Center Program rows.
Final Action Dates
For EB-5 investors from Mainland China and Vietnam, the dates moved ahead by a week, from November 22, 2014, to December 1, 2014, for Chinese investors and from December 8, 2016, to December 15, 2016, for Vietnamese investors. This time, Indian EB-5 investors lucked out, however—the action date for Indian investors moved from May 1, 2018, to September 1, 2018. Non-regional center applicants and regional center applicants both have the same dates.
Filing Dates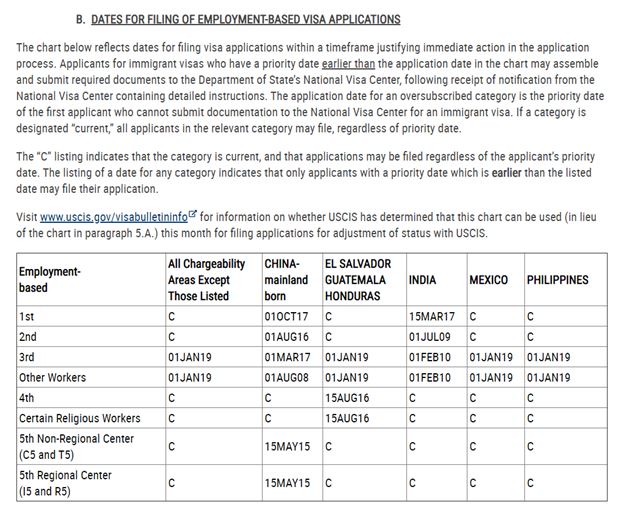 For EB-5 investors from Mainland China, the filing dates in the February Visa Bulletin remained the same as those in the January bulletin: May 15, 2015. The date is the same whether the investors are working with regional centers or invested in their EB-5 projects directly. For investors from any other country in the world, the dates are current.